Moldovan Startups Get a Chance to Shine at Seamless Middle East in Dubai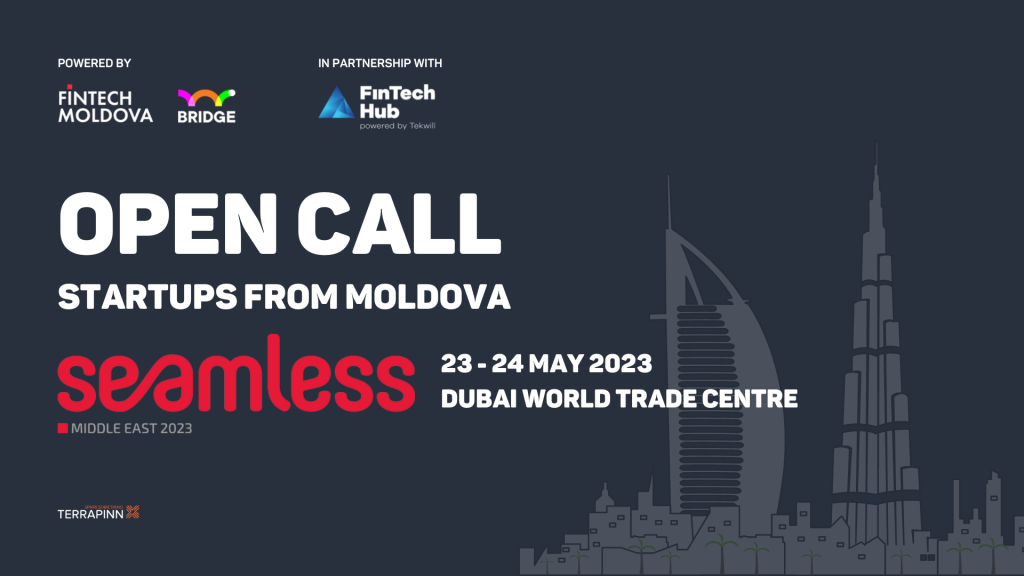 Powered by Fintech Moldova and the BRIDGE program, and in collaboration with Fintech Hub, up to 10 Moldovan startups will have the opportunity to showcase their innovative solutions at Seamless Middle East in Dubai this May. Seamless Middle East, a prestigious event now in its 23rd year, brings together the brightest minds and industry leaders in the fields of payments, fintech, banking, retail, e-commerce, digital marketing, home delivery, cards, and identity.
Moldovan startups that are younger than two years, have less than $1 million in revenue, and provide solutions in fintech, payments, identity, retail, e-commerce, home delivery, or digital marketing are encouraged to apply. This unique opportunity offers these startups a chance to introduce themselves to the vibrant Middle Eastern market and expand their reach.
The Bridge program will reimburse each selected startup for up to $1,500 in travel and accommodation expenses. The Future Technologies Activity, funded by USAID, Sweden, and UK Aid, and in partnership with the Invest Moldova Agency, launched the BRIDGE program to support local companies in accessing larger markets, acquiring know-how, establishing partnerships, and developing skills for integrating innovative technologies into their activities through participation in international events.
The deadline for applications is April 25th, so don't miss this chance to showcase your startup on a global stage and explore new opportunities in the dynamic Middle Eastern market. Apply now and seize the opportunity to take your business to new heights!